Team Trophy 2014

Tue 19 August 2014--admin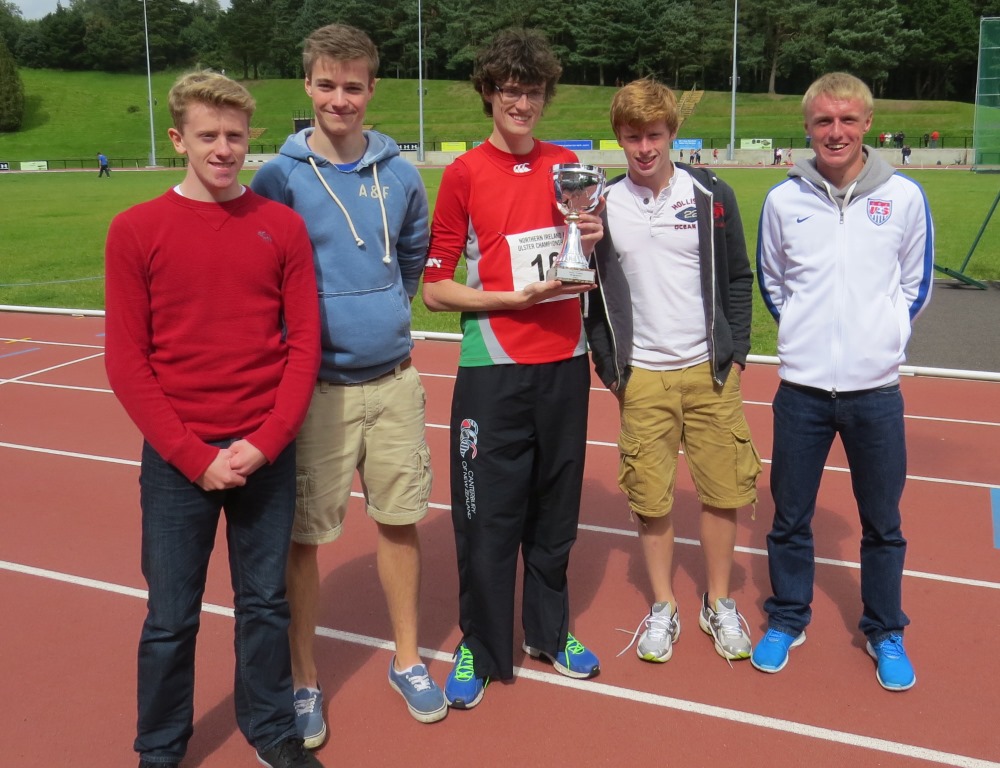 City of Lisburn fielded strong teams in both the women and men's competition for Team Trophy held on 18th August at MPT.
The men produced many fine performances throughout the day, bolstered by the decathletes who were in their first day of competition also.
Notable performances came throughout the day. Christian scored in 4 events and Gareth in 3, adding Javelin thrower to his more accustomed role as 100m/200m sprinter. AdamH was another triple scorer with his fantastic 400m run just as memorable as his wins in HJ and Shot Putt.
Paul and Graham scored well in the 800m with JonnyW doing the honours in the 1500m. JonnyH and Mark scored in the TJ with BenF adding Javelin to his more familiar role as a long jumper.
In the middle of the program we had the NI and Ulster 10,000m Championship race which saw our own Steven Morris crowned Champion having watched his father Barry run the 800m earlier in the day.
For the women's team, Megan took maximum points from both the 100m and 100m hurdles with Jess and Libby adding points on the flat and hurdles respectively. Libby added more points in the Shot putt with her sister Caitlin joining her before going on to score in Discus and Javelin. Laura was our other Javelin thrower, a new event for her, and Kathryn made a very welcome comeback to competitive throwing scoring in Discus and hammer. Karyn scored well in long and triple jump, aided and abetted by Jane and Jess. Phoebe won the high jump with Libby scoring too.
If I am honest, the atmosphere at MPT had seemed a bit flat most of the day, despite the fairly good numbers of both competitors and spectators and some excellent performances.
Then we got to the relays!
Our 4X100m teams of Mark, Ben, JonnyH and Gareth for the men and Jess, Karyn, Sophie and Jane both scored maximum points with excellent runs. Our 4X400m teams of Ciaran, Graham, Steven and Ryan for the men and Karyn, Jess, Sophie and Caitlin for the women both finished victorious also, swiftly followed by our 'B' team of Mark, Ben, Jonny and Gareth (again) who decided to make a race of it for our 'A' team. The sight of one of our athletes running against another who is the father of a classmate was enough to lift the atmosphere and the noise levels and was a great way to finish the day. It is worth noting that Graham took the baton ahead of Ben and handed it over ahead of Ben!
In the end the Men's team won the trophy by a considerable margin from North Down in 2nd place. The women were pipped to their trophy by Lagan Valley.
Well done to all who contributed to another great day for CoLAC.